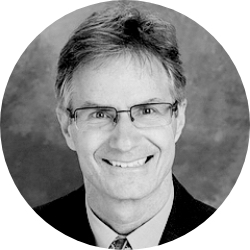 David G. Brachman, MD, FASTRO
Co-Founder and Chief Technology Officer
Instrumental in the development of GammaTile Therapy, Dr David Brachman is a cofounder and the chief technology officer of GT Medical Technologies, as well as an inventor on the company's more than 25 granted patents. He is board certified in internal medicine and radiation oncology.
Before commercializing GammaTile Therapy, Dr Brachman spent more than 15 years at the Barrow Neurological Institute in Phoenix, Arizona, as the chairman and medical director of the Radiation Oncology Department and a codirector of the GammaKnife and CyberKnife programs. Dr Brachman was also a professor of Radiation Oncology at the University of Arizona College of Medicine – Phoenix and an assistant professor of Radiation and Cellular Oncology, after retraining in Radiation Oncology at the University of Chicago and serving as an internist in the US Public Health Service.
Dr. Brachman was a member of the NCI-sponsored Radiation Therapy Oncology Group CNS Tumor Steering Committee for more than 15 years. He is known for his extensive neuro-oncology clinical trials expertise. He has also authored more than 60 peer-reviewed papers in publications including The Lancet, The New England Journal of Medicine, and Cancer Research on work that has advanced our fundamental understanding of tumors and helped enhance the standard of care.